King Jammys Dancehall 3: Hard Dancehall Murderer 1985-1989 + 4: Hard Dancehall Lover 1985-1989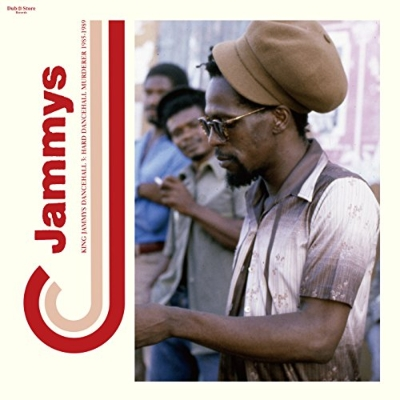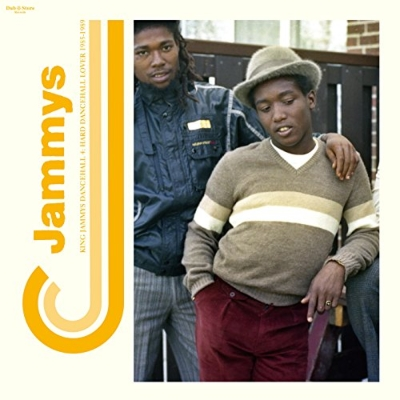 と思ったら、約 1 ヵ月後に第 3 編、第 4 編が同時にリリース。
第 1 編から第 2 編に至るのに 6 年も要したはずなのに、この早業はどうしたことでしょう。
今回の第 3 編・第 4 編ともに、第 2 編と同様のジュエルボックス、全 20 曲でラスト 5 曲がダブ版という仕様。
そして、青 → 緑 と来ていたロゴ・カラーが、ご覧のとおり、赤 → 黄色となっている。
中味の方も第 2 編と同様にテーマが設定されていて、第 3 編がハードコアなダンスホール・トラックを集めている。
サブタイトルにも、マーダラー! と記されているもんね。
そして、第 4 編はダンスホール仕様のラヴソングという、あまり見かけたことがないカテゴリー分けでのコンピレーション。
申し訳ないが、個人的に英語能力に少々欠けるもので、そう教えてもらっていないと、少々メロディアスなダンスホール程度にしか感じられなかったのだが。
それにしても、そんなにニーズがあるようにも思えない初期デジタル系コンピレを一挙に 3 セットもリリースするとは…。
それとも、このあたりの音源が、最近キていたりするのだろうか。
いや …、そんなこと想像しにくいが。
★★★☆
--------------------
Prince (King) Jammy の過去レヴューは ↓
King Jammys Dancehall 2: Digital Roots & Hard Dancehall 1984-1991
King Jammy presents New Sounds Of Freedom
King Jammy's Roots Reality And Sleng Teng
Dub Of Thrones / Alborosie meets King Jammy
Big Showdown / Scientist
More Jammy's From The Roots
Vocal Superstars at King Jammy$
Rootsman Vibrations at King Jammy$
King Jammys Dancehall 1985-1989 Part 1
Evolution Of Dub Volume 6 : Was Prince Jammy An Astronaut?
Prince Jammy Presents Strictly Dub
Jammy's From The Roots 1977-1985
Heavyweight Dub - Killer Dub / Inner Circle & The Fatman Riddim Section
Dub Like Dirt 1975-1977 / King Tubby & Friends
Dub Plate Style : Remixed by Prince Jammy 1978 / Delroy Wilson
Evolution Of Dub Volume 3 : The Descent Of Version (Goldmine Dub / The Revolutionaries)
S Reggae! 2
Dub Connection
Prince Jammy Destroys The Invaders
Black Sounds Of Freedom / Black Uhuru
20th Century DEB-Wise / DEB Players
S Reggae !